I am brand new at the whole selling of art thing...
But allow me to introduce myself..
:)
My name is Maisy, I'm 25.. and i draw, paint, love big eyed girls.

Infact, Here is my flickr folder with most of my girls...

and here is a smurfish peg bundy that i painted recently just to jazz this up a bit...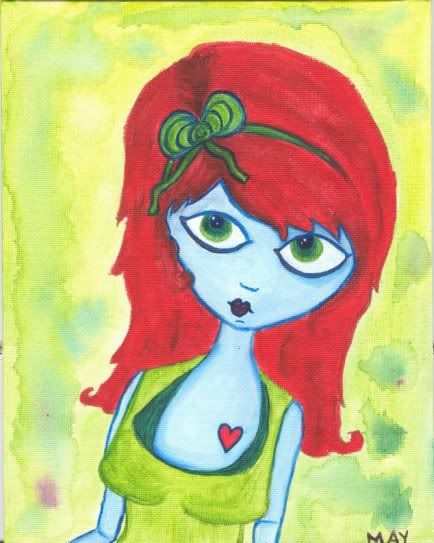 and here is my etsy shop!!
taadaaa!!!
(click the picture below)